2020 Chevy Equinox Reviews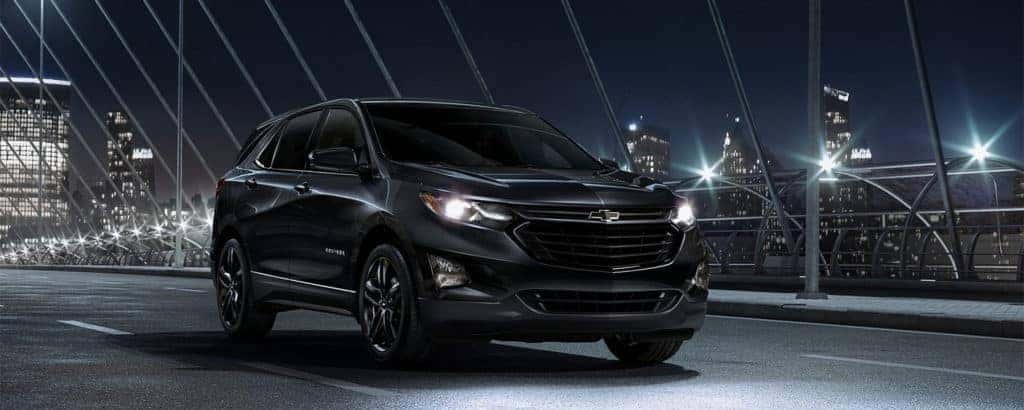 The 2020 Chevy Equinox is a favorite compact SUV choice for discerning Gretna drivers that are looking for an affordable, spacious, and efficient vehicle. What's more, reviewers are noticing the many benefits of the new Equinox! Curious to hear just what exactly the critics are saying about this versatile Chevy SUV? Leson Chevrolet Company, Inc. has collected some of the most exciting Chevy Equinox reviews, below!
2020 Chevrolet Equinox Reviews: Agility & Performance
Surely you've read reviews of a new vehicle on Edmunds.com before. If you've been on their site and read the 2020 Chevy Equinox reviews, you'll know that they say this about the Equinox:
"It's about as fun as the Mazda CX-5, and the turbocharged engines in each car stack up well against each other. If sporty driving dynamics are your thing, you should definitely check out the Equinox."
Edmunds.com also noted that the performance you get in the new Equinox can be had for an affordable price, making the need to upgrade to a pricier luxury SUV unnecessary!
2020 Chevrolet Equinox Reviews: Safety & Security
The new 2020 Equinox received a 5-star overall crash test rating from the NHTSA for the current model year. Not only that, though, the IIHS also gave the new Equinox the highest rating of "Good" for all its crash tests, and "Superior" for its accident avoidance and mitigation tests. If you're looking for an SUV to keep you safer on the streets of Marrero and Belle Chasse, then the Equinox is it!
Autotrader.com reviewers agree, noting that this SUV's abundance of safety features, (which include a rear vision camera, automatic emergency braking, lane departure warning with lane keep assist, automatic high beam control, and more) "keep the Equinox solidly in the game." So if you've been considering the Equinox vs. Ford Escape or Equinox vs. GMC Terrain, we encourage you to keep checking out the new Chevy Equinox reviews!
2020 Chevrolet Equinox Reviews: Infotainment Features
When navigating Marrero and Belle Chasse, it's important to keep yourself connected. The majority of new SUVs for sale today provide plenty of infotainment features and technological amenities, and the 2020 Equinox is no exception. In fact, Edmunds.com gives this Chevy an 8/10 score in its Infotainment and Automation category, and adds this:
[The Equinox] "has plenty of features that are standard throughout the lineup (including Apple CarPlay, Android Auto and a Wi-Fi hotspot), and the Premier trim has a whopping six USB ports and a wireless charging pad."
Think that's it? Think again! Edmunds.com also enjoyed "how intuitive the MyLink infotainment system is", and lauded the available Bose audio thanks to it being "surprisingly powerful with excellent clarity."
Experience the Equinox for Yourself in Harvey!
Ready to see if the new 2020 Chevy Equinox reviews match up to your expectations? Browse our new Equinox inventory online from the comfort of home today, then feel free to explore our online payment calculator to see how much one of these amazing Chevy SUVs could cost you by the month.
More From Leson Chevrolet Company, Inc.
The 2020 Chevy Equinox is a favorite compact SUV choice for discerning Gretna drivers that are looking for an affordable, spacious, and efficient vehicle. What's more, reviewers are noticing the many benefits of the new Equinox! Curious to hear just what exactly the critics are saying about this versatile Chevy SUV? Leson Chevrolet Company, Inc. has collected some…

The truck life in Metairie and New Orleans demands a pickup truck that can handle the turf. That's why we're big fans of the 2020 Chevy Silverado, which combines Chevy engineering with the power you need to get through Marrero comfortably. Leson Chevrolet is going to walk you through the Chevy Silverado price and point…

Searching for a new truck near New Orleans that's capable of almost anything you throw its way? Maybe you're more interested in finding the most luxurious pickup available. Either way, the new Chevy Silverado 1500 delivers. Equal parts powerful, capable, and refined, the new Silverado comes in eight unique configurations, ensuring there's one that's right…